Based in Southern France
Dynamic and Diversified Lands

With almost 12,000 organic farms and more than 1.2 million acres (500,000 hectares), Occitanie and Nouvelle-Aquitaine are among the most dynamic regions of France and Europe.
AGRIBIO UNION works with men and women who are personally committed to Organic Farming, from the Atlantic to the Mediterranean.
Diversity is an Asset to the Co-operative
The diversity of our agricultural lands is an asset that allows us to grow a wide variety of cereals, oilseeds, protein crops, and pulses in crop rotations.
It allows us to distribute crops over the whole width of our territory and thus limit the impact of climate variations.
Solidarity with Producers
In each of our 16 "départements" (geographic administrative divisions), AGRIBIO UNION offers all its -producers a specialised technical support as well as logistic coordination for collecting and harvesting, input supplies and marketing service.
AGRIBIO UNION pays its producers fairly according to a common schedule defined by its Board members who are all farmers.
Our 4 Productive Regions
The South-West: 4 Iconic Lands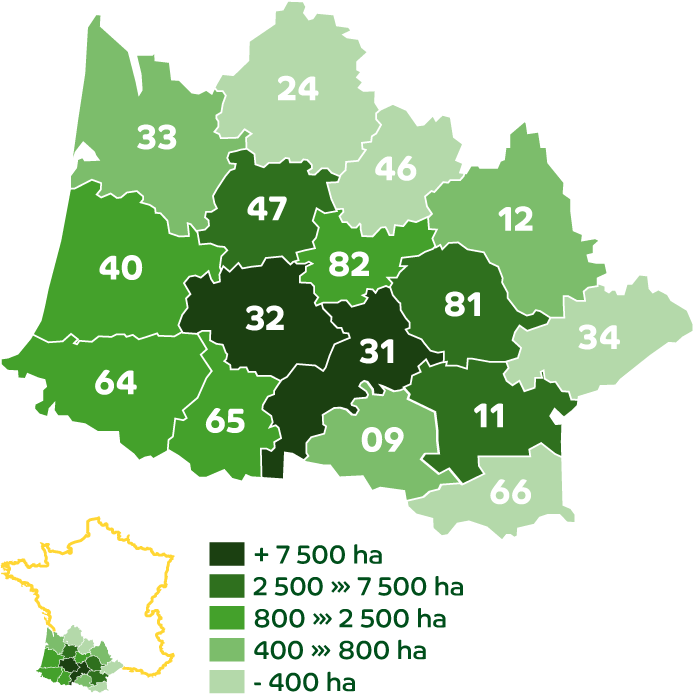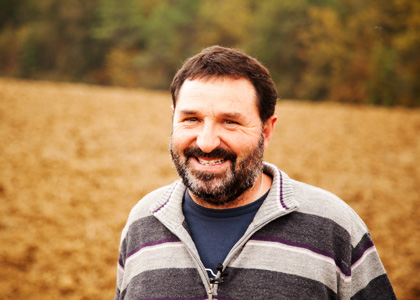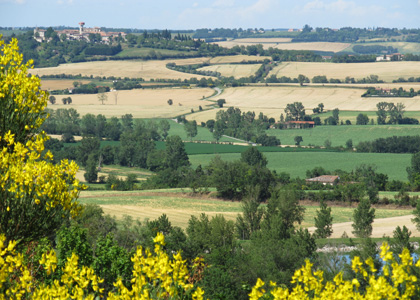 972 producers are farming 97,065 acres (39,281 hectares)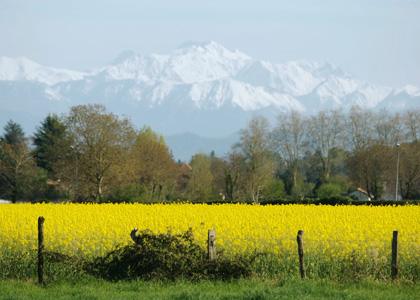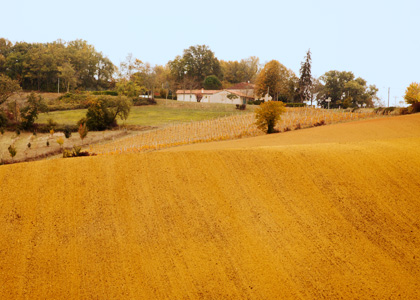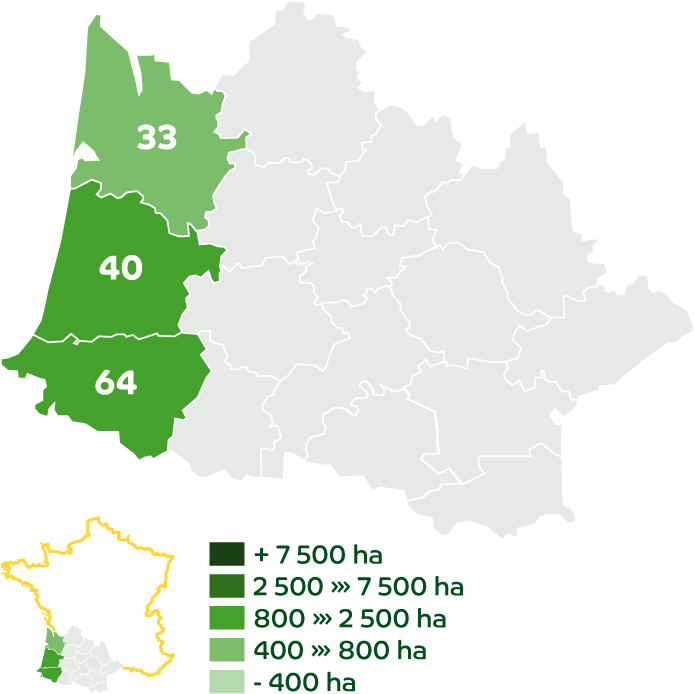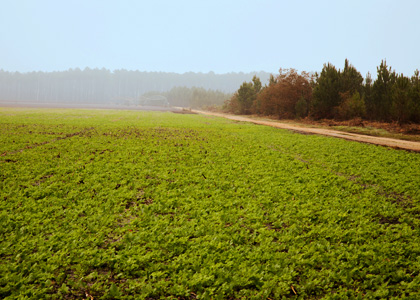 146 producers are farming 8,621 acres (3,489 hectares)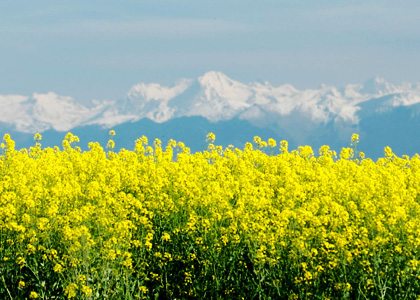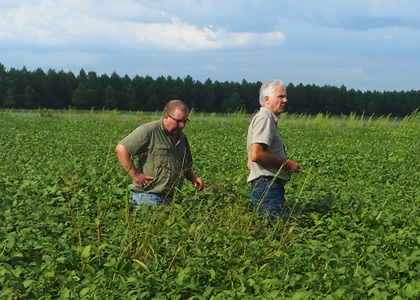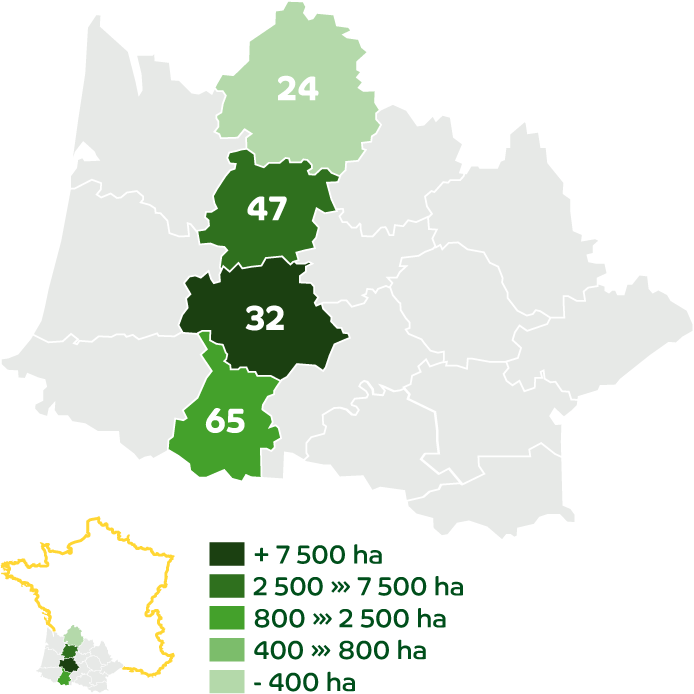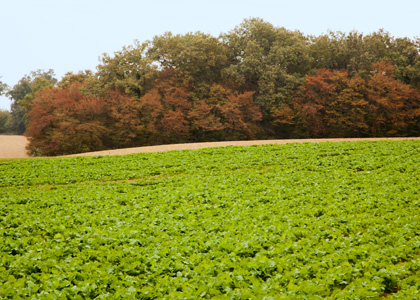 391 producers are farming 46,337 acres (18,752 hectares)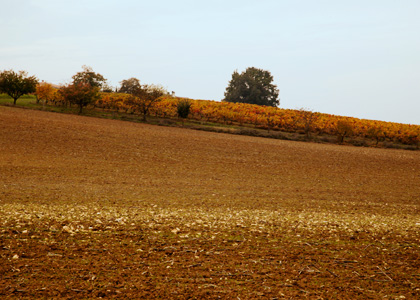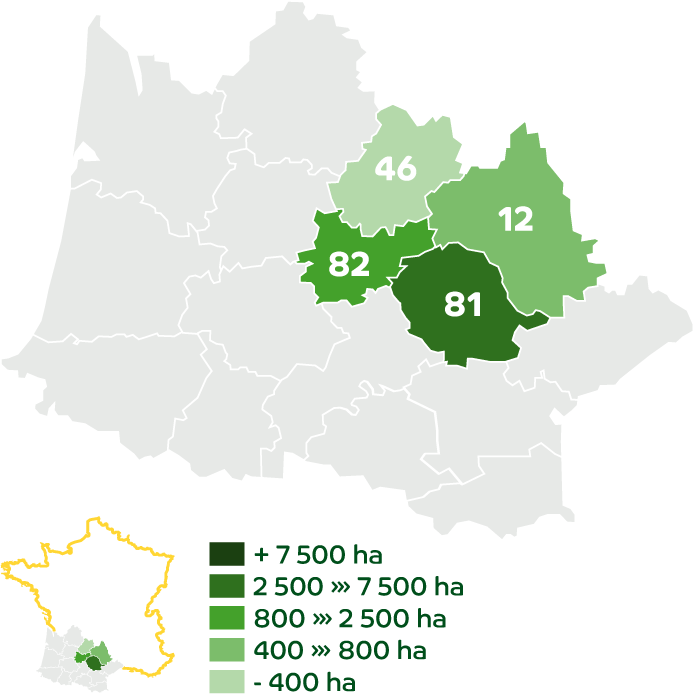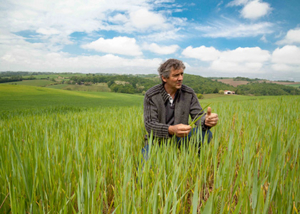 177 producers are farming 13,697 acres (5,543 hectares)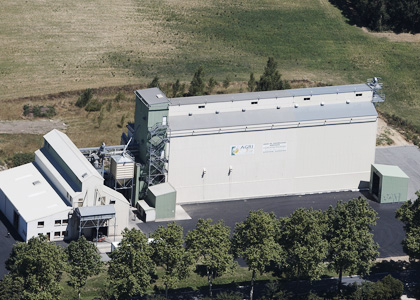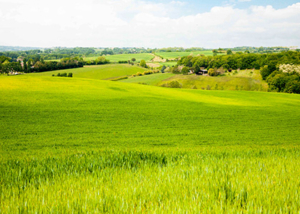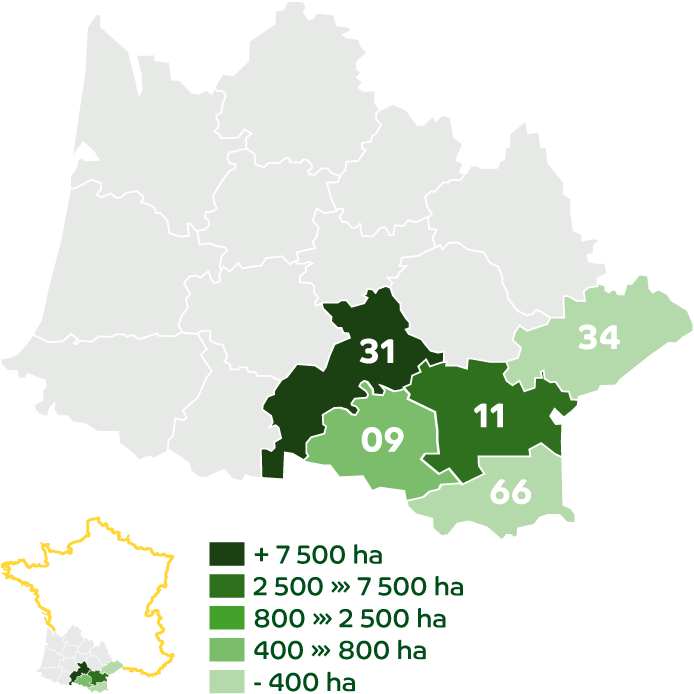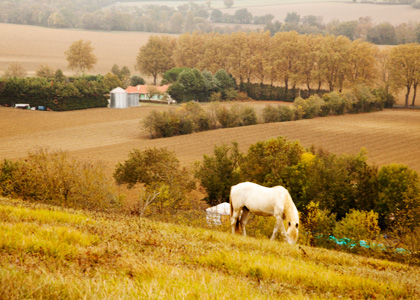 258 producers are farming 28,407 acres (11,496 hectares)