Overview
Agribio Union: A 100% organic farming co-op

A union of 6 regional co-operatives bringing together 1,000 organic farmers from France's South-West and located in Salvagnac in the Tarn region (81).
AGRIBIO UNION collects 15% of French production and close to 40 types of products (cereals, oilseeds, protein crops and pulses).
Sustainable development at the heart of our project: a pioneering approach of certification (ISO 9001) for product quality and traceability.

A unique organisational model built for the expansion of Organic Farming, offering:
Specialised agronomic support
Pooling of logistic ressources
Storage facilities adapted to production demands
Our History
30 years of commitments to developing organic farming



1990
Creation of COOP AGRIBIO MIDI-PYRENÉES/AQUITAINE
32 farmers members

1985
Creation of CUMA AGRIBIO in Salvagnac (81)
12 farmers members
era
PIONEERING
the
era
PIONEERING
the


1999
Creation of AGRIBIO UNION:
COOP AGRIBIO + EURALIS + GROUPE COOPÉRATIF OCCITAN
330 farmers members

1998
The Sojadoc supply-chain
Traceable GMO-free soya

1995
Creation of the Technical Department
era
CREATION
the
era
CREATION
the


2002
VIVADOUR joins AGRIBIO UNION

2001
TERRES DU SUD joins AGRIBIO UNION
era
GATHERING
the
era
GATHERING
the


2006
The ISO 9001 certification is awarded

2002
Construction of a 9,000-metric-ton
Specialised Storage Silo
Salvagnac (81)

2002
Creation of the Quality Department
and the Farm-running Department
era
PROFESSIONALISM
the
era
PROFESSIONALISM
the


2015
Construction of a 15,000-metric-ton
Specialised Storage Silo
Barcelonne-du-Gers (32)

2014
MAÏSADOUR joins AGRIBIO UNION
era
DEVELOPMENTAL
the
era
DEVELOPMENTAL
the
Key Figures
Agribio Union in 9 key figures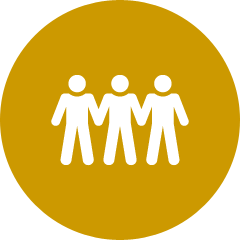 1,200
30
50 million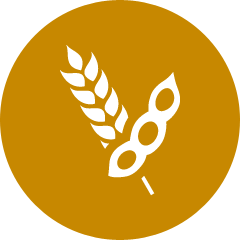 100,000
40
types of products and grains
65% | 35%
human foodstuff | animal feed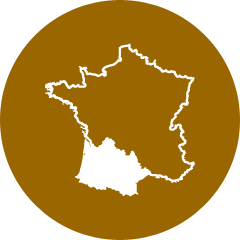 45,000
hectares (99,000 acres) supervised
30
sites for collecting and storage
16
Vision & Mission
A strategic vision for excellence

Our strategic priorities
Business model
At the heart of our trade: production monitoring collecting and marketing organically-grown cereals
Investments in specialised storage facilities
Development
Strengthening our position as a major player in the Organic Farming sector in France
Supporting Producers
Strengthening technical and agronomic expertise among organic farmers
Governance
An organisation focusing on strategic and operational efficiency
Communication
Encouraging the sharing of information among producers, customers and partners
Our Mission
Producers
Offering and developing a personalised technical support and economic advice service
Customers
Meeting customers' demands and products specifications
Guaranteeing a sustainable balance between the demands of our producers, our customers and our co-operatives around an environment-friendly vision for our lands
Lands
Boosting the economic productivity of agricultural lands with our associated co-operatives
Contributors
Enhancing the skills of our contributors and preserving health and safety at work
Governance & Values
Our founding principle: co-operation

Producers at the centre of our Union
Producers
6 associated co-ops
Agribio Union
Market
Co-operation at the heart of our values
Close to our lands
and anchored in France's South-West
Fairness, openness & solidarity
between the producers, the co-operatives and the customers
Pooling
of technical, human and material resources